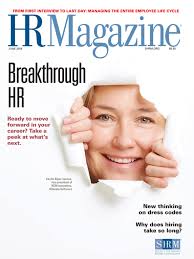 How to Outsource Your Human Resources
The majority of companies rely on two things; their employees and their resources. Although the latter can be bought and replaced as need be; the former will often require far more maintenance and attention. This is why many companies are considering the potential of hiring HR companies to come in and take care of their human resource requirements.
How to Outsource Your Human Resources
In order to outsource the maintenance of all members of staff, the first thing to do will be to find a reliable HR consulting agency. Some of these agencies employ a range of specialists that can address a range of tasks, but there is also the option to hire a dedicated expert that can be assigned the responsibility of managing your companies' human resources department.
The word outsource means to take a previously internal (or non-existent) business responsibility and then have it given to someone that operates outside of a particular working environment. As far as your business is concerned, this could mean taking on the services of a third party HR company to manage the internal affairs of your employees and their day to day activities
In order to outsource your human resource requirements to a third party, you will need to ensure that the company that you have selected understands the relevant employee compliance laws, or else you might find yourself facing a variety of claims if anything untoward was to occur. It's not just the legal aspect to consider, but also the fact that by taking on an external service, you could free up plenty of time to focus on other aspects of your business.
Tip: The best place to find a good HR company is online, where the majority will offer their services within a competitive market (where prices can be much lower than physical agencies).
Once a reliable HR agency has been found, it can be very important to take part in a meeting with at least one of their representatives; simply to ensure that the company understands exactly what it is that you expect from them. Some agencies specialise in offering expert resource management outside of human resources – and it's worth noting that although these services share the same name, they might not be as well-equipped to deal with human-based requirements.
The company that is chosen should be able to demonstrate their aptitude in the management of staff – and this is one of the first things that you might want to iron out when deciding on a company. After your initial meeting, you will likely have a greater level of understanding pertaining to what the agency may be able to do to help your business.